Bowenite Chrome 28,40 ct (GEM-BC1802)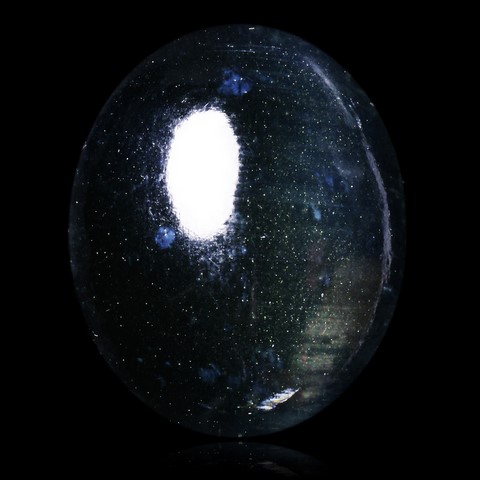 Beatiful bowenite in cabochon from B. Chatenet's ex-collection. This variety of antigorite is a recent discovery (2011) still rarely offered on the world market. This gemstone presents a rare optical effect called "Usambara", sometimes seen on some chrome tourmalines from Tanzania. The color perceived under ambient light is dark green but at a certain distance and thickness of a strong transmitted light (optical fiber), the color is red.
Weight : 28,40 ct
Size : 21,8 x 17,6 x 10,3 mm
Clarity : Translucent
Shape : Oval cabochon
Color : Green
Provenance : India
Treatment : None


Added : 02/2021
Infos :
Our photos are as faithful as possible to reality, they are taken in a studio with a Pentax Digital SLR and a 100 mm fixed focus macro 1:1 lens. We use professional artificial cold lighting (mercury bulbs equivalent to daylight). However, the colors may vary slightly depending on your screen and its configuration...