What are the benefits of fancy jasper ?
In summary...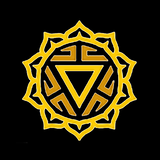 ---
Sex, blood, digestive system, liver, gallbladder, kidneys, spleen, tenderness, relaxation, protection, luck
---
Physical benefits
Fancy jasper is thought to prolong sexual pleasure and treat impotence and frigidity. It stops bleeding, protects against wound infections, regulates the digestive system and heals the liver, gallbladder, kidneys and spleen.
Psychic benefits
The fancy jasper is a stone of tenderness. It brings an increased capacity for relaxation, peace, comfort, integrity and healing. It has also been considered a stone of attention and support because of its marked protective energies. Indeed, it is recognized as a stone of luck and protection.
Warning :
All the informations contained on this page is given as an indication and presents esoteric benefits and popular beliefs. They are in no way medical advice and can not be used as a substitute for medical treatment. Only your doctor has the skills needed to diagnose a possible pathology and make the appropriate prescription. This information relates the traditional properties of stones in lithotherapy as indicated by many references.