Villiaumite - Encyclopedia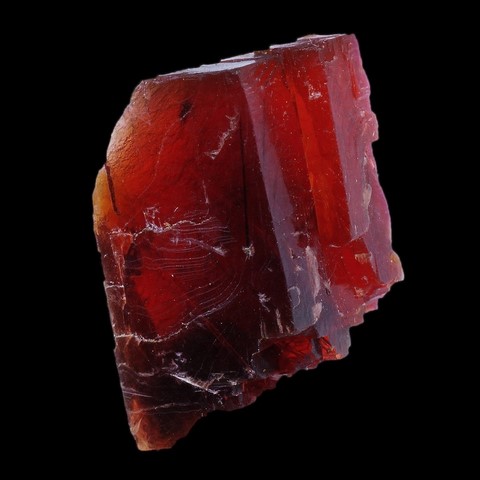 Class : Halides
Subclass : Fluorides
Crystal system : Cubic
Chemistry : NaF
Rarity : Rare


Villiaumite is a typical mineral of rare rocks : nepheline syenites and associated pegmatites, rarely phonolites ; it is also occasionally found in deposits of salt lakes. It owes its name to the French explorer and officer Maxime Villiaume who gathered a collection of minerals from Madagascar and Guinea, from which the defining samples of the mineral came. Its habitus is constant : cleavable masses or cubic crystals, rarely octahedral, of a characteristic carmine red color. Villiaumite is very easily soluble in water. It is a very toxic mineral, the sodium fluoride of which it is composed can affect the circulatory system, the heart, the skeleton, the central nervous system and the kidneys. On the other hand, it is very irritating to the skin, eyes and mucous membranes. Despite this it remains sought after by collectors.
Villiaumite in the World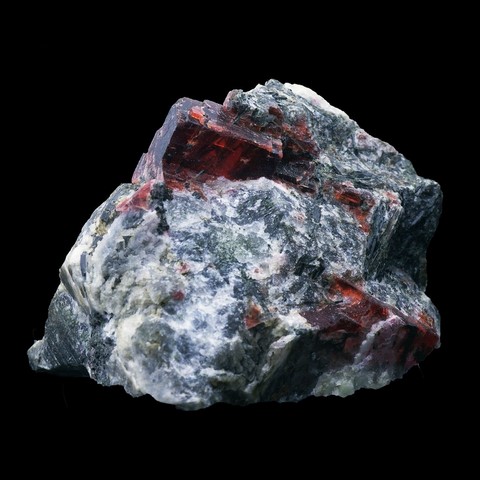 The best crystals are 10 mm cubes on albite which come from Mont Saint-Hilaire (Quebec, Canada) and Greenland (Narssaq, in the Ilimaussaq complex), sites where aggregates of 15 cm of centimetric cubes have also been discovered. . Other good samples come from the Rouma and Kassa islands (Los islands, Guinea), which provide multicentimetric cleavable masses, as well as Russian nepheline syenites from the Kola peninsula (Lovozero and Khibiny massifs), see photo on the right and main photo.
Villiaumite in France
This mineral is not present in the French underground.
Twinning
No twin known for this mineral species.
Fakes and scams
No fake recorded for this mineral species.


---
Hardness : 2 to 2.5
Density : 2,79
Fracture : Irregular
Trace : White



---
TP : Translucent to transparent
IR : 1.327 to 1.328
Biréfringence : None
Optical character : None
Pleochroism : None
Fluorescence : None
---
Solubility : Water
Magnetism : None
Radioactivity : None