What is a marl in geology ?
Marl : definition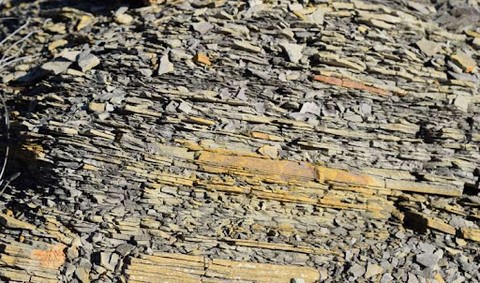 A marl is a sedimentary rock made up of a mixture of
limestone
and
clay
, in proportions of about 35-65%. They ensure the transition between calcareous clays and clayey limestones. These earthy-looking rocks are abundant in secondary to present-day terrains. They are locally exploited in marls for amendment.