What are the benefits of azurite granite ?
Physical benefits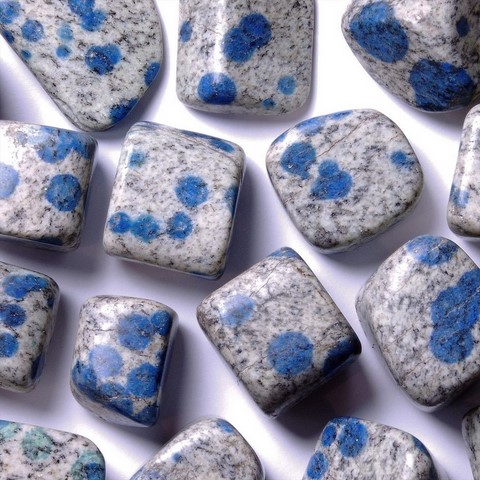 It is thought that azurite granite (also sometimes called K2 jasper although it is absolutely not a jasper) helps treat headaches and migraines caused by psychic blockages. It is also said that it helps to strengthen the bones and the skeleton.
Psychic benefits
Azurite granite is a rare, high-vibration, powerful stone that helps us better control our own emotions and makes us feel much more centered and balanced. It helps us share with others our deepest thoughts and feelings. It promotes empathy and helps us to understand others' point of view. Azure granite is also a powerful stone of peace and protection.
Warning :
All the informations contained on this page is given as an indication and presents esoteric benefits and popular beliefs. They are in no way medical advice and can not be used as a substitute for medical treatment. Only your doctor has the skills needed to diagnose a possible pathology and make the appropriate prescription. This information relates the traditional properties of stones in lithotherapy as indicated by many references.