What are the benefits of chrysanthemum stone ?
In summary...
---
Sex, fertility, childbirth, skin, eyes, bones, detox, concentration, creativity
---
Physical benefits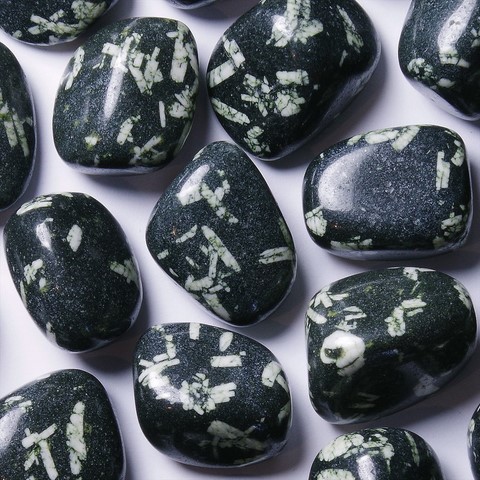 The chrysanthemum stone is considered very beneficial for solving sexual problems. It is considered an excellent fertility stone for women, and an ideal gift for pregnancy and birth. It is a stone that can be used to treat disorders of the skin, eyes and skeleton. Finally, it promotes the absorption of nutrients and the elimination of toxins.
Psychic benefits
Chrysanthemum stone helps to focus on the present moment, it encourages individual growth. It creates harmony and stimulates personal development. This stone is very popular in Asia for its artistic side and inviting creativity.
Warning :
All the informations contained on this page is given as an indication and presents esoteric benefits and popular beliefs. They are in no way medical advice and can not be used as a substitute for medical treatment. Only your doctor has the skills needed to diagnose a possible pathology and make the appropriate prescription. This information relates the traditional properties of stones in lithotherapy as indicated by many references.