What are the benefits of chrysoprase ?
In summary...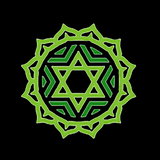 ---
Detox, liver, tension, heart, childbirth, fertility, stress, compassion, jealousy, concentration
---
Physical benefits
Chrysoprase detoxifies the body and stimulates the liver in case of health problems including: it is nevertheless not the only advantages to having it always close to you, on his belt or in jewelry. Indeed, it would also have the health benefit of being able to regulate blood pressure and even stimulate heart muscle building. Many also recommend it for deliveries, especially if they can present difficulties: if only for the soothing virtues it has, it seems indeed appropriate. To go even further, it is also recommended against infertility.
Psychic benefits
Chrysoprase has great benefits with regard to compassion and gentleness. Indeed, many agree that it helps soothe anger, mitigate negative feelings such as jealousy. It also recognizes virtues on things such as tension or stress, since it helps concentration and relaxation.
Warning :
All the informations contained on this page is given as an indication and presents esoteric benefits and popular beliefs. They are in no way medical advice and can not be used as a substitute for medical treatment. Only your doctor has the skills needed to diagnose a possible pathology and make the appropriate prescription. This information relates the traditional properties of stones in lithotherapy as indicated by many references.