What are the benefits of green calcite ?
Physical benefits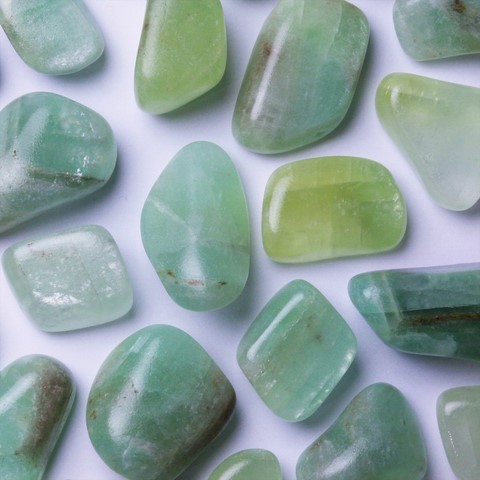 In lithotherapy, green calcite helps regulate and improve blood pressure and blood circulation. It can also act as a purifier and a body cleanser, it has a detox effect. It is a good stone to have, especially if you are very physically active and subject your body to strenuous activities. It can help strengthen bones and joints that are heavily strained during competitions or training. It is known to help relieve inflammation, joint pain, burns and even nervous ticks. Finally, it is a stone that supports and strengthens the immune system and relieves intestinal or skin conditions. The healing energies of this stone can also support the healthy functions of your spleen, pancreas, and kidneys.
Psychic benefits
Green calcite is known to attract money, abundance, and prosperity to your home or business. It increases the positive vibrations that surround you while eliminating negative energies. It will also provide you with the necessary foresight to anticipate your financial needs. Green calcite is also a lucky stone. In love, this stone will help you manage your emotional grief in your relationship. It will act as an emotional balm that will ease the pain and make you feel strong again.
Warning :
All the informations contained on this page is given as an indication and presents esoteric benefits and popular beliefs. They are in no way medical advice and can not be used as a substitute for medical treatment. Only your doctor has the skills needed to diagnose a possible pathology and make the appropriate prescription. This information relates the traditional properties of stones in lithotherapy as indicated by many references.