What are the benefits of leopard skin jasper ?
In summary...
---
Detox, liver, gallbladder, bladder, stress, nausea, self-confidence, self-esteem, calm, forgiveness, guilt, anger, nervousness
---
Physical benefits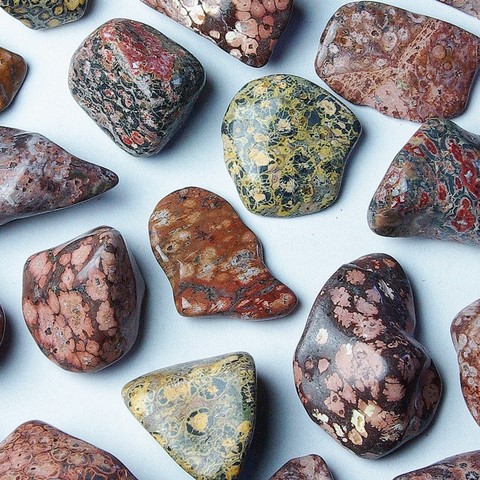 The leopard skin jasper helps its wearer to fulfill all the conditions necessary for physical healing. This amazing stone is excellent for detoxifying body parts such as liver, gall bladder and bladder. Stress, tension and abdominal pain can be reduced with this stone. Finally, leopard jasper can also relieve hiccups and nausea.
Psychic benefits
Leopard skin jasper helps build confidence and self-esteem. It is also a stone that sometimes supports the wearer in a difficult situation and allows him to manage them calmly and seriously. It is also used to reduce emotional stress. Forgiveness can also be acquired with this amazing stone and it is thought to be helpful in reducing guilt. Finally, leopard jasper is useful for reducing negative emotions and feelings, including hatred, insecurity, anger, anxiety, apprehension and nervousness.
Warning :
All the informations contained on this page is given as an indication and presents esoteric benefits and popular beliefs. They are in no way medical advice and can not be used as a substitute for medical treatment. Only your doctor has the skills needed to diagnose a possible pathology and make the appropriate prescription. This information relates the traditional properties of stones in lithotherapy as indicated by many references.