What are the benefits of lepidolite ?
Physical benefits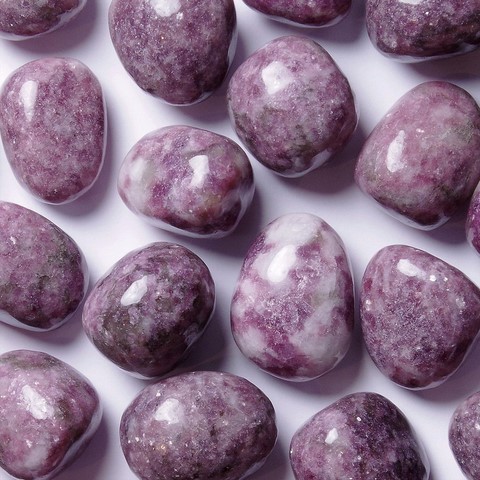 Lepidolite is recommended for anxiety and depression problems. It also strengthens the energy of the kidneys and liver when placed on the sacred chakra. It is a stone that helps to solve the problems of the epidermis when it is put on the heart chakra. It helps to manage stress when it is put on the solar plexus chakra. Finally, it helps to strengthen the musculature of the back and relieves aches, sciatica, neuralgia.
Psychic benefits
Lepidolite is a stone that repels negative emotions like rage and hatred, and encourages us to react harmoniously. It is useful for appeasing nightmares and freeing oneself from the fear of the unknown. Finally, it gives the courage to make decisions.
Warning :
All the informations contained on this page is given as an indication and presents esoteric benefits and popular beliefs. They are in no way medical advice and can not be used as a substitute for medical treatment. Only your doctor has the skills needed to diagnose a possible pathology and make the appropriate prescription. This information relates the traditional properties of stones in lithotherapy as indicated by many references.