What are the benefits of yellow jasper ?
In summary...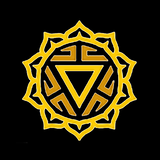 ---
Immune system, allergies, anti-fever, stomach, nausea, back, pain, detox, diet, luck, prosperity, concentration, persuasion, protection, jealousy, self-confidence, mourning
---
Physical benefits
The yellow jasper can stimulate the immune system and you avoid allergies. It can also prevent epileptic seizures, nosebleeds and colic in babies. This stone can help fight fevers and stomach pains. It can also be helpful in relieving the nausea and pain associated with indigestion. It is also used for chronic back pain. This stone can effectively absorb your body pains. It can also help in the process of detoxification. It will clean the body of environmental impurities and toxins. Finally, yellow jasper is also an excellent diet stone because it will support your weight loss efforts.
Psychic benefits
The yellow jasper will infuse you with vibrations of good fortune and luck. It will bring abundance and prosperity in addition to the energies of concentration, decision, persuasion and precision. It is also a stone of protection against negativity. The yellow jasper will help you understand your emotions that are hard to explain or understand. The energies of this stone will encourage you to take some time to consider how you feel about things. This will give you the opportunity to find practical solutions and determine what step to take and what direction to take. Its powerful energies will also allow you to recognize the fake people in your life. The yellow jasper will also deter feelings of spite, insecurity and jealousy. It will strengthen your self-confidence and fill your relationship with energy and enthusiasm. This stone will also bring you emotional support during the difficult moments of your life and your relationship (mourning, breakup, etc...).
Warning :
All the informations contained on this page is given as an indication and presents esoteric benefits and popular beliefs. They are in no way medical advice and can not be used as a substitute for medical treatment. Only your doctor has the skills needed to diagnose a possible pathology and make the appropriate prescription. This information relates the traditional properties of stones in lithotherapy as indicated by many references.