What is a spherolite in mineralogy
?
Spherolite : definition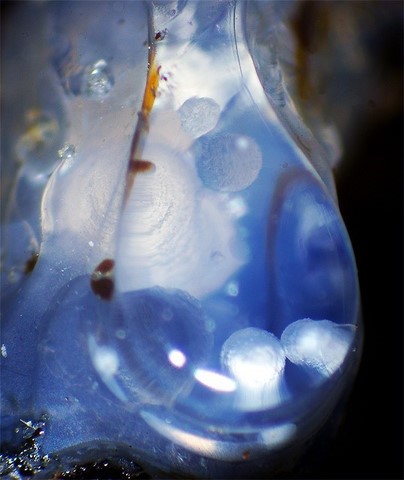 A spherolite is a small mass of more or less spherical shape, made up of crystals arranged in a radial or concentric fashion (
malachite
,
goethite
,
chalcedony
...).
Photo on the right :
chalcedony spherolites in
lussatite
from the Mine des Rois de Dallet, Puy-de-Dôme, France.