What are the benefits of afghanite ?
In summary...
---
Throat, headache, painkiller, sleep, bone, teeth, detox, intelligence, focus, understanding, meditation
---
Physical benefits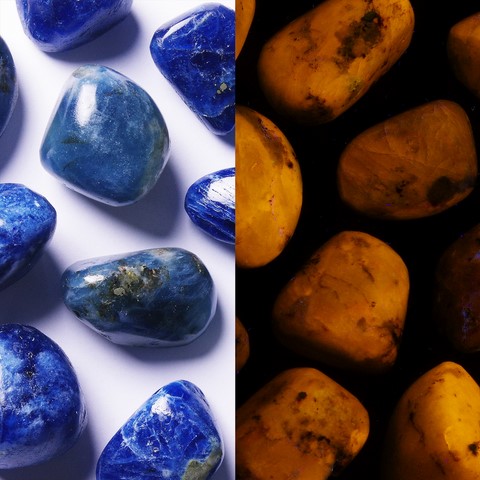 In lithotherapy, afghanite can relieve health problems associated with the throat. Its action is also beneficial for helping people suffering from headaches and migraines, it is also beneficial for reducing pain. It is a stone that helps fight insomnia by improving sleep. Finally, it is said to support healthy bones and teeth, and is known to have a global cleansing and balancing action in the body.
NB :
some dealers call
azurite granite
"afghanite", but it contains absolutely none... and it is absolutely not fluorescent...
Psychic benefits
The afghanite stimulates the upper chakras, in particular the crown chakra. This has a positive effect on the brain, so it helps to think more clearly. It is a stone that facilitates meditation. It helps to acquire the knowledge you are looking for.
Warning :
All the informations contained on this page is given as an indication and presents esoteric benefits and popular beliefs. They are in no way medical advice and can not be used as a substitute for medical treatment. Only your doctor has the skills needed to diagnose a possible pathology and make the appropriate prescription. This information relates the traditional properties of stones in lithotherapy as indicated by many references.