What is chatoyancy in gemmology ?
Chatoyancy : definition
Chatoyancy refers to a particular phenomenon of changing reflections within a crystal, which then gives it a silky appearance. It results from the presence of a multitude of fibrous micro-inclusions,
fluid inclusions
or cavities arranged in parallel planes. The reflection of light on these fibers or cavities perpendicular to their orientation gives this satin appearance, like that of a spool of thread.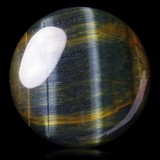 Tiger's eye from South Africa
Cat's eye opal from Tanzania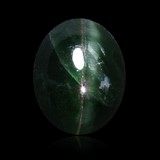 Cat's eye apatite from India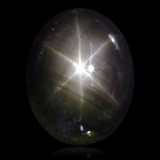 Star sapphire from Thailand